Well, I'm working to get caught up with the
Horror Calendar
, but I know I've missed a few events since I had to take time out and calm down my brain worms. But no matter how hard I try, I keep feeling like Rick and the crew from
The Walking Dead
trying to outrun the cannibals in Terminus. No matter where you go, you always miss something and are re-directed.
Wait, this looks familiar....
Oh, it's the end of last season without the zombie fence!
Anyway, check out the
Horror Calendar
and if I missed your event, PLEASE email me at shadowoverportland@live.com and I'll be sure to add it. I know I usually end my post with this, but I'm SO behind, I need Northwest Horror Fans to help get me back up to speed. So, even if you only know of an event, please email me.
Ongoing
Submissions are being accepted for the
PDXtreme Fest
, 3 days of horror, crime, gore and more at the the
Academy Theater
(7818 SE Stark) in Portland, OR, December 2 through 4 this year. You can find more details on how to enter your film at the
Facebook Event Page
.
------------
Mental Trap Escape Room Game
invites you, and four to ten members, to escape a locked room in one hour. And yes, it is timed. Created by the devious minds behind
13th Door Haunted House
,
Glowing Greens Miniature Golf
and
Haunted Productions
, this offers you the challenge to find the clues keeping you locked in the room and escape within an hour. But, as the website suggests, it's not as easy as it sounds. Located at 3855 SW Murray Blvd in Portland, OR, you can challenge your wits (and those of your team mates) to solve the puzzle before time expires. I don't know what happens if you don't succeed, but that's part of the fun. For more details, visit
the link
.
------------
Bleedingham
, a Northwest Horror Short Film Festival, is now excepting submissions. The chosen films will screen at the
Pickford Film Cinema
(1318 Bay St) in Bellingham, WA later this year. More details can be found at the
official website
.
Buy It Now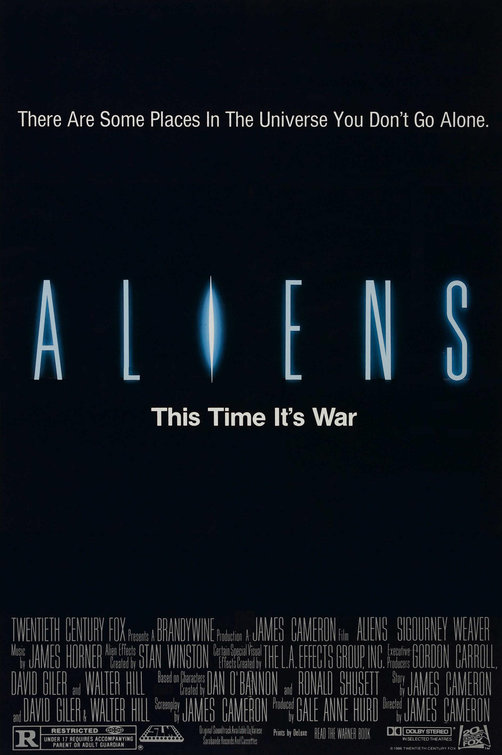 Tickets for the screenings of
2001: A Space Odyssey
and
Aliens
in MIND BLOWING 70mm at The Hollywood Theatre (4122 NE Sandy Blvd) in Portland, OR are on sale NOW! You can find more details in the July 2016 section of this calendar, or just click on
the link
and scroll down to the screening information.
June, 2016
Friday, June 10
Expecting the inevitable reboot,
The Clinton Street Theater
(2522 SE Clinton St) in Portland, OR, is screening
Interview with the Vampire
tonight at 9 pm. We all know everything will be rebooted, eventually, so enjoy the original film on the big screen one last time. The show starts at 9 pm, and you can get more details, as well as advance ticket sales, at
the link
.
Saturday, June 11
The GeekCraft Expo PDX
invades the
DoubleTree Hotel
(1000 NE Multnomah St) in Portland, OR, this weekend. Featuring hand crafted geek goods by local artisans, I'm sure a few trinkets will be available for Horror Fans. Stop by and find something cool for your home or a gift for the non-Horror geek in your life. The event starts at 11 am, and you'll find more details at the
Facebook Event Page
.
------------
The Portland Opera
(at the
Keller Auditorium
) in Portland, OR, concludes their run of
Sweeney Todd, the Demon Barber of Fleet Street
tonight. You can find more details at
the link
.
------------
Okay folks, if you have not seen the 1933 CLASSIC
King Kong
on the big screen, you have no excuse for missing a FREE SCREENING at
The Kiggins Theatre
(1011 Main St) in Vancouver, WA. Sponsered by the
Vancouver Toy Junkies
(who will host a pop up toy show before the screening), this is DO NOT MISS opportunity. The toy show starts at 9:30 am, and the film begins at 11 am. Visit
the link
for more details.
Wednesday, June 15
Wow, the worms in my brain were really active, as I'm only adding this now.
Monqui
and
The Hollywood Theatre
present
John Carpenter; A Live Retrospective
tonight at 8 pm at the Arlene Schnitzer Concert Hall ( ) in Portland, OR. Carpenter will perform a musical retrospective of his work, the non-soundtrack music
Lost Themes
, as well as new compositions, accompanied by his son Cody and godson Daniel Davies, as well as a full live band and stage production. Buy tickets now at
the link
.
------------
Weird Wednesday
at
The Joy Cinema and Pub
(11595 SW Pacific Highway) in Tigard, OR, just crossed into full blown INSANITY with tonight's screening of
Voodoo Black Exorcist
(
Vudu Sangriento
). This 1974 Spanish film features a voodoo mummy wrecking havoc on an ocean liner. Seriously, I couldn't make this up... Well, I could, but I'd never get it filmed! Check out the craziness for yourself tonight at 9:15 pm, and (as always) admission is FREE! So be sure to spend a bit more at the snack bar for tasty treats and BEER! Oh, you must be over 21 years of age or older to attend. Visit
the link
later in the week for more details.
Friday, June 17
It's not every father willing to call up a demon to avenge the death of his son. So bring your dad to the
Blue Mouse Theatre
(2611 N. Proctor St) in Tacoma, WA, tonight at 10 pm for a screening of Stan Winston's
Pumpkinhead
. Talk with your father about Lance Henriksen's parenting skills (right, wrong; he's the one with the demon) this Father's Day weekend as you marvel at Stan Winston Studio's titular creation. Admission is only $6. You'll find more details at the
Friday Night Frights Tacoma Facebook Page
.
Saturday, June 18
Destiny City Freakycon 2 - A Mini Horror Convention
happens today at
Destiny City Comics
(218 St Helens Ave) in Tacoma, WA, at noon. Hosts of
Friday Night Frights
and
Tacoma Ghost Tours
will be present, as well as local game developers and MORE! And admission is FREE!!! Visit the
Facebook Event Page
for more details.
------------
George Reeves in
Superman and the Mole Men
. I shouldn't have to say anything more, other than get to the
Pickford Film Center
(1318 Bay St) in Bellingham, WA, for this screening of the original pilot for
The Adventures of Superman
series on the big screen today at noon. Tickets are only $2, and you'll find more details, and advance ticket sales, at
the link
.
------------
Well, that's all I have for now. But if you are hosting, or know of, an event that might interest readers of The Shadow Over Portland, email me at shadowoverportland@live.com and I'll add it to the Horror Calendar and my weekly updates.
And, should you attend any of the events listed above, let the organizers know you read about it at The Shadow Over Portland.